News came out very few days ago, one of many about drugs that, as soon as it is read, causes a stir only to be forgotten soon after, of a drug used for the "cure" of rheumatoid arthritis that would cause major liver damage.
Those who are familiar with rheumatic diseases know very well that when they are diagnosed, it is immediately stated by doctors that there is no cure and that its causes are unknown, creating dismay and despondency in patients who enter, from the moment of diagnosis, a distressing tunnel.
Well, although, according to traditional medicine, there is no cure, every year a new miracle drug is churned out to treat the disease; but is this really the case?
The truth is another, and it is unfortunately uncomfortable to accept and to spread, but we will return to the subject soon.
Now I would like, instead, to talk about the news that came out a few days ago about the serious effects of a drug used for rheumatoid arthritis, and advertised as miraculous as soon as it came out, as is the case every time a new molecule is put on the drug market.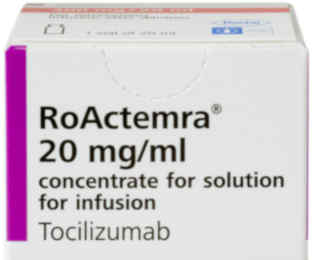 It is paradoxical that with just a June 13, 2019 Pharmastar note, an online journal dedicated to the world of Pharmaceuticals, was talking about a drug for "Rheumatoid arthritis: disease control achieved with tocilizumab, reduction of glucocorticoids possible" to decry the supposed positive effects of the drug, and not even a month later, that very drug is listed as very dangerous.
In fact, in an Aifa note dated July 10, 2019, an important warning was issued of the serious side effects that the drug RoActemra® (tocilizumab) caused in patients following its use. Episodes of severe drug-induced liver damage have been reported, including: acute liver failure, hepatitis, and jaundice that in some cases required liver transplantation. The frequency of severe hepatotoxicity is considered rare.
The reporting of suspected adverse reactions that occur after the drug is authorized is important, as it allows for continuous monitoring of the benefit/risk ratio of the drug. Healthcare professionals are asked to report any suspected adverse reactions at the link: http://www.agenziafarmaco.gov.it/content/come-segnalareuna-sospetta-reazione-avversa
It has now become a recurring occurrence to read news stories about the serious side effects of so-called biological drugs, such as the one in question, used to treat autoimmune diseases.
Any consideration regarding the absurdity of treating major diseases by employing drugs that are potentially lethal or otherwise very harmful to the health of the already compromised patient seems to me superfluous.
It is right for every human being to take care of his or her own health by leaning on the doctors in whom he or she has confidence but never losing his or her autonomy of judgment and without surrendering to dangerous and unresolving treatments.
To excellently treat my autoimmune problem, going back to the causes of the disease and not covering them up, to the point of making the symptoms regress, my liver I have been detoxifying it for years in various ways and certainly not further intoxicating it. Meditate people meditate (in every sense!).