The sense of time during an illness can vary greatly from person to person and from illness to illness. Some people may perceive time as flowing very slowly, while others may feel it flying by.
That year was the second worst of the two worst ever in that long period that seemed to never have an end.
I have such fuzzy memories that I really have almost no accurate ones.
E' stato proprio in quell'anno che ho perso anche il mio numero di cellulare perché non lo tenevo mai accesso, il mio numero di telefono  338…  cui ero molto affezionata. Non volevo comunicare con nessuno. Avevo bisogno di stare sola e studiavo giorno e notte nei momenti in cui l'energia me lo consentiva e il mio senso del tempo era indefinibile.
In quel periodo purtroppo mi convinsero a fare cortisone, non il comune cortisone ma l'Acth con il Synachten.  Un farmaco molto potente che  utilizzano  anche nel caso di linfomi e altri mostri simili, così come nel dooping più sfrenato.
An injection so powerful that it could have very significant adverse effects, and I was aware of it, not because it was written in the bugiardino, but because I was well informed.
I remember my mom knew the risks and as soon as I gave the injection then she wouldn't let go of me until she was sure that my heart was reacting the right way, yes because that drug made my blood pressure go up a lot and I remember well how my face at one point would turn red and hot, I felt flushed I was dizzy but I wasn't afraid.
I was not afraid because at that time, although I tried various therapies, deep inside me, I began to want to stop treating myself.
Because even that drug was not working and I felt it... Because that was yes a terrible year but it was also the year when in the month of May I saw a message. A message let's say "in a bottle" that was almost a year old, an interminable time if we think about how immediate and fast the means of communication are now. It was a message from the only person in the past who had managed to make my heart flutter, not out of fear, but out of total beauty of how I felt about him many, too many years back.
Avevo solo 16 anni, l'età in cui si pensa solo a giocare e passare fantastiche estati memorabili al mare possibilmente. Non poteva essere lui!! La mia mente non lo accettava, proprio ora che vivere non potevo più. Proprio ora "no" mi urlava dentro.
Fu l'anno in cui tentai di sparire e ora mi vergogno così tanto solo di averlo pensato che, dal dispiacere, mi si gela il sangue, anche se, dentro di me mi perdono, sapendo come fossi arrivata davvero al limite, perché non riuscivo davvero a vivere più in quelle condizioni.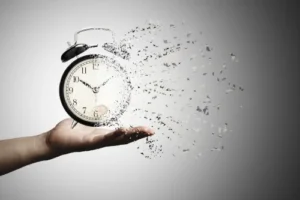 At night the drug gave me hallucinations and severe insomnia so I spent months in total sleep deprivation. I would scream for hours from sorrow, from tension, luckily I slept in a distant room where few could hear, and, anyway, I stifled crying and screaming as best I could and didn't even care much if anyone heard me. I had made it to the maximum of 72 hours straight without closing my eyes for even five minutes.
It was a year that I wanted to totally erase from my heart and mind, it is a year that is still too close to forget but already too far away to steal any more time from the present.
È stato  un anno  che vorrei  barrare da ogni agenda e calendario.  Non avevo  più  la forza nemmeno  spirituale  per correre dietro ai miei sogni. Senza gambe non ero niente. Potevo ancora pensare sì, respirare, vedere e parlare, ma io rivolevo le mie gambe e la mia pancia e il controllo del mio corpo.
Solo loro. Perché li avevo dati sempre per acquisiti e scontati invece loro mi hanno fatto capire che di scontato non esiste proprio niente.
There are so many years in life when everything can and nothing is accomplished, then come the years when almost mockingly everything is accomplished but nothing can be done anymore.
La vita  in  quell'anno  maledetto  mi  passò  davanti e non riuscivo a vederla, mi è sgusciata, sfuggita  proprio  via, il mio senso del tempo è stato quello in qui non ti accorgi dei giorni che passano,  volano via e non ti accorgi di niente.
In the few moments of peace, I would try to go to the center of me, close my eyes, breathe and still not know that you were the life I wanted more than any other.
"La Speranza è un dolore che non si arrende".