The study on nutraceuticals carried out by a team coordinated by Professor Salvatore Corrao
This time the research on the efficacy of nutraceuitical supplements does not come, as is often the case, from the United States but is Made in Italy; in particular to talk to us about which substances help against covid-19 infection is the authoritative voice of Professor Salvatore Corrao, an internist physician and director of the UOC of Internal Medicine and the ARNAS Civico Department of Clinical Medicine in Palermo, along with his team.
The research team from the Palermo Civic Hospital is coordinated by Professor Salvatore Corrao, Raffaella Mallaci Bocchio, nutritionist, Marika Lo Monaco, nurse, Giuseppe Natoli, biostatistician, Christiano Argano, internist, and with the collaboration of two other physicians: Attilio Cavezzi and Emidio Troiani, respectively from Eurocenter Venalinfa, San Benedetto del Tronto, and Cardiology Unit, State Hospital, Social Security Institute, Cailungo, of San Marino.
Civic Palermo research published in the journal "Nutrients"
The 'interesting research was recently published in the international journal "Nutrients," with a very suggestive title, "Does evidence exist to blunt inflammatory response by Nutraceutical Supplementation during COVID-19 Pandemic? An Overview of Systematic Reviews of Vitamin D, Vitamin C, Melatonin, and Zinc," i.e., "Does evidence exist for a blunted inflammatory response by nutraceutical supplements During the course of the Covid-19 pandemic? An Overview of Systematic Research on Vitamin D, Vitamin C, Melatonin, and Zinc."

Professor Corrao explains that "Unfortunately, to date, no specific antiviral has been shown to be effective against COVID-19, and although some vaccines are available, the mortality rate is not decreasing but still rising.
One therapeutic strategy has focused on infection prevention and control measures. In this regard, the use of nutraceutical supports may play a role against some aspects of infection, particularly the inflammatory status and immune system function of patients, thus representing a strategy to control the worst outcomes of this pandemic.
For this reason, we performed a  'overview' which includes meta-analyses and systematic reviews to evaluate the association between melatonin, vitamin C, vitamin D, integration of zinc and inflammatory markers using three databases, namely MEDLINE, PubMed Central, and Cochrane Library of Systematic Reviews "
Which supplements are helpful in preventing Covid-19 infection
Corrao adds that, according to available evidence, an intake of 50,000 IU per month of vitamin D (more precisely, 50,000 IU in a single intake every 1-2 months or once a week for 2-3 months in case of deficiency) has been shown to Particularly effectively reduce the production of C Reactive Protein  (PCR or CRP from the English C-reactive Protein) i.e. the inflammatory response.
As well as an amount of 1 to 2 g per day of vitamin C have shown efficacy in both decreasing CRP and endothelial function.
A dosage of melatonin between 5 and 25 mg/day has shown good evidence of effectiveness in reducing CRP, TNF -alpha (tumor necrosis factor) and IL6 (an interleukin that acts as a multifunctional cytokine, both pro-inflammatory and anti-inflammatory); however, the correct daily dose should be adjusted to the age and clinical condition of the patent in order to avoid possible adverse effects, such as drowsiness.
A dose of 50 mg/day of elemental zinc supplementation showed positive results in reducing PCR.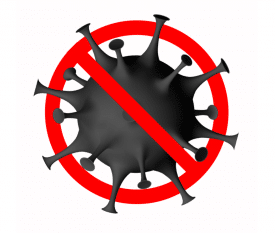 According to the study, supplements can be taken individually or combined
Appropriate doses should be used, following the most referenced literature data.
 "Therapeutic dosages are needed," the professor explains, "of melatonin, vitamin C, vitamin D, zinc supplementation to reduce not so much the impact of infection, but of a disease that could have severe aspects that we know can lead to death. "The supplements under consideration can be taken individually Or combined with each other.
Importance of nutraceuticals for comprehensive pandemic management
This important study shows how further research is needed and desirable, to obtain more data on the use of these natural molecules as prevention and/or treatment in pandemic COVID-19.
Other future clinical trials should be designed to evaluate the clinical benefits of each nutraceutical and/or the combination of two or more of them. However, it may be more useful to implement a therapeutic integration campaign to measure effects on the overall population. Observational (analytical epidemiological) studies, focusing primarily on outcomes such as hospital rates and mortality, would be useful to preliminarily assess the efficacy of these compounds.
Importantly, since no specific drug or other therapeutic or preventive measure has been shown to be beneficial against COVID-19 progression, this nutraceutical approach could have a role within a medicine based on their large-scale use and not only in niche therapeutic approaches.
According to selected systematic reviews, these supplements have anti-inflammatory actions, therefore, their use on a large scale appears to be a useful and viable approach during the COVID-19 pandemic.
"Overall, the possible support of national health systems would be instrumental in ensuring adequate supply of these nutraceuticals to the population."
Finally, Corrao explained that he does not understand why "has not been made a campaign of population by the WHO and government agencies." on the effectiveness of supplements, which, according to the study, "could bring down the Covid at grave In some individuals, such as diabetics".
It is quite interesting to compare the results of this research, which converge in many respects with the research of Prof. Luigi Di Bella, whose protocol is now applied and disseminated by Dr. Giuseppe Di Bella, for which we refer to a previous Blog article:
Di Bella method infectious prevention
We hope for an increasing commitment of Scientific Research in demonstrating the effectiveness of the nutraceuticals for our health, their importance lies mainly in their ability to prevent cellular damage of oxidative stress and, in the case of Covid-19 infection, of the severe effects of the inflammatory cytokine storm triggered by the virus at both the lung and systemic levels.
True Science, in fact, cannot limit itself to traditional drug therapies (vaccines, immunosuppressive drugs, and cortisone drugs) but must also seriously consider all those substances (vitamins, minerals, herbs, amino acids) effective in prevention and treatment.
---
Scientific evidence
Here is the link to Nutrients magazine and you can download the pdf with the full text of this research:
https://www.mdpi.com/2072-6643/13/4/1261
---
To purchase the best supplements for effectiveness and quality of components visit: