The Coenzyme Q10, also known as ubichinol or ubiquinol, is a lipid molecule with antioxidant effects found within mitochondria, organelles present in cells throughout the body. For this reason, it is commonly known as ubichinone (or ubiquinone)
These mitochondria play a key role in energy production for the body.
Some highly active organs such as the heart, liver, kidneys, and pancreas, which need more energy, are particularly rich in it.
It is a multi-functional, nutritional substance that supports cardiovascular health, contributes to cellular energy, and helps maintain healthy blood sugar levels.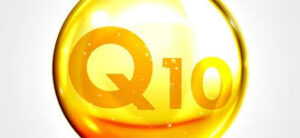 Active form of coenzyme Q10: the
Ubichinol
CoQ10 exists mainly in two forms in our body: ubichinol and ubiquinone.
Ubiquinone: oxidized molecule
Ubiquinol is an active molecule or a reduced form of CoQ10.
Why is ubiquinol preferable to Coenzyme 10 and Ubiquinone?
Ubiquinol and CoQ10 both perform similar functions, but there are significant differences between them that make the former a substance to be preferred as a functional supplement:
while ubiquinone must be converted to ubiquinol by the body in order to be used, ubiquinol, being the active form of the substance, in the reduced form, does not have to be converted and is readily usable by the cells of the body by which it is more readily absorbed than CoQ10.
has greater stability and resistance to oxidation than CoQ10. This means that ubiquinol can be stored for longer and is more likely to maintain its biological activity.
for some people, converting ubiquinone to ubiquinol can be challenging due to their genetic factors or medical conditions. Supplementing ubiquinol provides the body with a more active and ready-made form of the substance, which can, therefore, have more effective results.
Ubichinol, an active and antioxidant form of Co-Q10, is better absorbed than the substance in the non-active formula.
Function of ubiquinol
Its basic task is to transform food into energy for the body.
The main functions of ubiquinol include:
Supporting cellular energy production by helping transform food into usable energy for cells
Protection of internal organs from free radical damage
Supporting the function of the cardiovascular system
Supporting the health of the immune system
In addition, this substance, has also been used in some studies as a possible supplement to improve cognitive function and mood and has produced very encouraging results.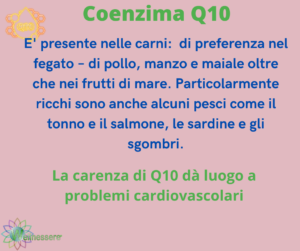 Use in autoimmune diseases
There are important  studies that deepen the potentially therapeutic and immune-modulating role of Coenzyme Q10 in autoimmune diseases. The substance seems to have a positive effect, reducing inflammation, in diseases such as multiple sclerosis by countering oxidative stress, a condition associated with the development of autoimmune diseases.
How beneficial this substance can be in the treatment of conditions such as. multiple sclerosis and other diseases  difficult to treat we have recalled it in other blog article that I recommend you read:
 https://wellnessere.com/attacco-alle-malattie-del-cervello-libro-del-dott-paolo-giordo/
Ubiquinol, by protecting cells from oxidative stress, helps maintain the health of the immune system by regulating its response. Its use, therefore, by modulating the activity of certain types of immune cells, such as T lymphocytes and dendritic cells, could help prevent abnormal activation of the immune system and reduce the risk of developing autoimmune diseases.
The best Ubiquinol supplements: what they are and where to buy them
By now We know well that we can find supplements of any substance anywhere, but at the same time, it becomes increasingly difficult to navigate through this ever-growing supply.
We must be very careful in choosing products to supplement ubiquinol, otherwise we risk relying on those that are very expensive but ineffective, often due to insufficient doses to satisfy their function or for low-quality ingredients and raw materials.
Figuring out whether a product is good or not is not trivial and is difficult if one is not careful and trained to read ingredients and formulations consciously .
It is very important not to be convinced by the advertising and mere image that, too many brands, put before the quality of the supplements sold.
As for ubiquinol, I have included below those that, from my experience, are among the best products on the market and I have appreciated them after having tried many over the years.
Now Foods, Ubiquinol, 200 mg, Extra Strong
Doctor's Best, Ubiquinol with Kaneka, 100 mg
Jarrow Formulas, Ubiquinol, QH-Absorb, 200 mg
These types of supplements (or equivalent products), unfortunately, cannot be found in pharmacies in Italy, but we can buy them online on specialized sites.
We tried buying the exact same product on Iherb and then on Amazon so we could compare what the two e-commerce sites offer us.
Positive aspects of buying on Amazon
The speed in shipping the product
Negative aspects of buying on Amazon:
The store has a very limited choice compared to Iherb
The products cost much more, just think that comparing Jarrow's product, a patented formula called QH-absorb®, the exact same supplement on Amazon costs 86

,

84

€, while on Iherb 58.68, a difference of as much as 28.16!!!
Positive aspects of buying on Iherb:
the choice of products is vast, and the brands are among the best on the world market
Product description is accurate and helps us to understand its use and priorities well
prices are much lower with even very obvious differences such as the one described above
there are often promotions and discounts
Negative aspects of buying on Iherb:
products take longer to arrive but shipping and packages are much better cared for
Testimonials
"After a month of intake, I see myself much younger and have much more energy without taking coffee."
"I immediately felt the difference since I take ubiquinol to support my system while suffering from CFS and fibromyalgia."
"I decided to take it as an antioxidant along with other supplements to counteract the effects of long-covid, and I'm really doing very well."
"Practicing sports at a competitive level I have used several supplements to help me with competitions to have more energy and recovery from training, when I took ubiquinol at a dose of 200 mg per day I felt a big difference compared to the other antioxidants used."
"I am an elderly patient who after several years of taking statins to lower cholesterol levels needed to supplement this important substance at the suggestion of my cardiologist to undo the damage done by the drugs. I had gotten to the point where I could no longer move my legs well!"
"I have Lupus which is an autoimmune disease for many years now and I have been taking supplements for many years to remedy the effects of cortisone taken for too long. I take ubiquinol for breakfast and it maintains my well-being without fatigue and the unpleasant symptoms of brain fog."
And have you tried this supplement with its many beneficial functions yet? Tell us about your experience in the comments.