June is a wonderful month with its explosion of sun and light, a crescendo of vital energy until the summer solstice. According to traditional Chinese medicine, it coincides with the Fire element, which while it can help our bodies have more physical and psychic vigor, it coincides with the Yang energy leads to dissipation of life force.
This time of change during the year also has important consequences for our bodies. Unfortunately, the life we lead, increasingly away from the natural environment, makes us less appreciative of the changing seasons and their wonderful peculiarities.
In June, in fact, our bodies would benefit greatly from exposing ourselves to the sun, being outdoors as much as possible, taking long walks in nature, and changing our diet, favoring the fruits and vegetables that abound in this season.
Not being able to live in contact with nature and depriving ourselves of these healthy practices can put a heavy strain on our bodies, with heavy repercussions especially on the immune system, which, especially at this time, is going through a phase of profound renewal and needs substances that support the activity of antibodies, which are engaged more than ever in countering the oxidative action of free radicals.
For this very reason, I thought of making a special smoothie made with berries (raspberries, strawberries, currants, cherries)-rich in minerals and vitamins-and echinacea, which will help the immune system to cope better at this time of year and support the body in this phase of profound renewal.
In fact, this smoothie, because of its special characteristics, is a true nutraceutical supplement with antioxidant properties useful in combating the destructive and aging action of free radicals, endowed with marked anti-inflammatory properties beneficial to the immune system.
Moreover, the antioxidant berry smoothie helps the activity of the circulatory system with protective action against cardiovascular disorders; in fact, thanks to "anthocyanins," it is very valuable in strengthening the walls of capillaries and veins.
The nutraceutical made from red fruits and echinacea turns out to be an excellent ally for skin beauty; as red fruits are very rich in vitamin C and many other micronutrients their use counteracts free radicals and helps collagen production. One of the most important components of our skin.
It can also be used externally once or twice a week; simply mix raspberries, currants, strawberries, etc. with dry echinacea extract (without adding other ingredients), apply it to the face for about ten minutes and rinse with lukewarm water. Upon contact with the skin, the compound reactivates microcirculation and opens pores, promoting the delivery of antioxidants to the deep layers of the dermis. With the effect of reducing capillaries and tightening the skin.
Berry smoothie recipe:
Ingredients for 4 Persons
- 80gFruits of the forest
- 80gYogurt Low-fat (alternatively 80 ml of vegetable milk) or add just a little water until you have the desired consistency
- 2 Ice cubes ( if you want to make a super summery, cold version)
- If the taste is too sour for you add honey
- Echinacea dry extract (herbalist or pharmacy).
Preparation
Wash the berries and pour them into the blender with the other ingredients.
Add milk to taste to reach the desired consistency and stir.
Add the contents equal to one echinacea capsule if you want to boost the antioxidant effect.
Serve in a glass and consume the smoothie immediately so as not to lose the fruit vitamins.
If you want to give a special flavor to your berry smoothie, you can add the tip of a teaspoon of vanilla extract or freshly grated ginger, it will be delicious!
You can drink the smoothie freshly made in the morning for breakfast or in the afternoon as a snack. During the warmer months, you can put the smoothie in the freezer for 2-3 hours and, when it's time to serve, blend it and turn it into a delicious slushy.
E.U. Customers.

€ 8,00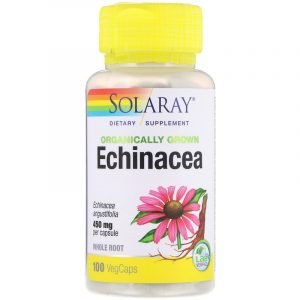 ---