The Lifestyle section is added in our Blog to the other two present ones dedicated one to the Health the other to the Beauty .
Why did I also want LifeStyle?
With social media and ubiquitous influencers, one's lifestyle has come to coincide with the search for as many endorsements as possible, and soon, we have reached the paradox whereby especially younger people are conditioned to peek at their profiles even to decide what shampoo to buy or what shoes to wear...
All this has made presenting one's lifestyle lose authenticity and originality, which eventually goes so far as to copy the same nail polish color or the same bracelet as the influencer on duty.
What I want instead is to talk about a lifestyle that represents what with authenticity and as much originality as possible interests me and that I have already tried that I wish in the future to try.
In addition to telling you about experiences that together with other people with interests similar to mine I have shared and experienced, you will find entirely new or unfamiliar content that does not draw from other people's experiences by copying their trends but may, if anything, become a source of inspiration for my readers.
Talking about Lifestyle for me means first and foremost telling about one's way of life, about one's choices in the areas of travel and vacations, stress management techniques, nutrition, food and wine tourism, readings for personal and spiritual growth, manuals on healing techniques, fitness and wellness equipment...the scope is so vast that I cannot talk about it exhaustively in the introduction; let's say it is about all those choices that we make more or less consciously every day and that make our experience so positive that it deserves to be shared and known by others so that they can take inspiration from it.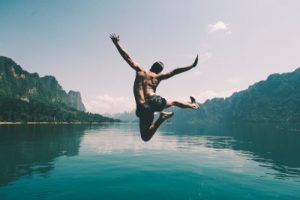 We will make LifeStyle a container of good life practices aimed at staying as healthy, vital, young and happy as possible or otherwise aware of what choices help us stay that way.
To stay consistent with the theme of Wellnessere.com, we will devote ourselves to all those lifestyle habits that help us boost our well-being and keep us healthy in order to transform our lives in a more fulfilling and happy way, and never more than in this time of strong worldwide transmutation and change do we need it more and more.
For example, part of my LifeStyle is the choice to live as closely as possible with nature and the passing of the seasons, eating consciously and responsibly towards us and the planet of which we are only guests and not masters, my passion for juicing ("drinking" fresh fruit and vegetable juices), oriental cooking, yoga, mindfullness healing musics and that whole set of healthy habits that help to keep our complex mind-body system strong and healthy, increasingly disrupted by frenzied and insane rhythms of life, which are very detrimental to us and to the environment that welcomes us, we will talk about how to reconcile our overall well-being with the daily rhythms of life of work, family and social commitments.
Having the perseverance to adopt healthier lifestyle habits is by no means easy, often involving making even very radical changes to one's already established lifestyle and conduct and, therefore, difficult to change.
It is very important, therefore, to discuss together the benefits we will have from living a healthy lifestyle and how we can begin to apply these positive changes to our current routine.
Meanwhile, thank you for reading this far means that you are really interested in taking care of your well-being.
Are you ready to begin the first step toward making your own change and improving your daily lifestyle by making our journey an opportunity for growth?
The articles in this new LifeStyle Sections will become a guide to your well-being that you can consult whenever you want.
Lucia