Benefits of Aloe Vera juice for digestive health
The aloe vera plant, native to Africa, has been used for centuries for its powerful medicinal properties. The juice of this plant has revolutionized the natural treatment of various health problems, including digestive problems. In this article we will examine how to avail of the benefits of aloe vera juice for digestive health and how to use it properly.
Aloe vera juice contains a number of beneficial substances for digestive health, including enzymes, amino acids, minerals and vitamins. Here are some of the main benefits of aloe vera juice for digestive health:
Helps reduce inflammation: Aloe vera juice contains anti-inflammatory substances that can help reduce inflammation in the intestines and stomach. This can help reduce pain and irritation associated with digestive problems such as irritable bowel syndrome and Sibo.

Helps repair intestinal mucosa: Aloe vera juice contains substances that can help repair damaged intestinal mucosa. This can help prevent intestinal permeability and reduce the chance of developing digestive problems.

Helps improve digestion: Aloe vera juice contains digestive enzymes that can help improve digestion. This can help reduce bloating and gas associated with digestive problems such as dyspepsia.

Helps regulate gut flora: Aloe vera juice contains prebiotic substances that can help promote the growth of beneficial bacteria in the gut. This can help maintain a healthy balance of gut flora and prevent the overgrowth of harmful bacteria.

Helps counter constipation and fluidize fecal mass with possible laxative effects resulting from increased secretion of water and electrolytes in the colon by stimulating peristalsis (prokinetic effect), accelerating intestinal transit

Aloe juice, composed precisely of the inner gel of the leaves, is extracted by removing all the aloin, which would have an irritating and laxative action on the intestines, while maintaining its natural status as a hydrocolloid, necessarily stabilized to avoid degradation of the beneficial principles brought by this plant.
It thus turns out to be a product particularly rich in mucilage (polysaccharides particularly 'acemannan) that is very useful and curative of disorders of stomach hyperacidity and inflammation of the entire intestinal tract.
Acemannan is absorbed from the intestine without being altered by digestive acids.
In this way, through the gel for internal use, it is able to flush all the gastrointestinal walls where it attaches, taking advantage of its filmic capacity given by its filamentous and elastic consistency.
It exerts a local action on gastric and intestinal tissue, which is very useful in situations of irritation and can help inhibit (when necessary and without side effects) the release of pepsin and hydrochloric acid.
I can testify directly to the effectiveness of this product, which I discovered just as I was looking for something to help with a gastritis that was not improving with any remedy.
I recommend this text from the Dr. Paolo Giordo in which he summarizes more than 20 years of research and use of this incredible health plant by the author.
The extraordinary properties, therapeutic uses, cosmetic and food recipes

€ 12,50
Please note that many aloe vera products can be found for internal use.
I always recommend reading the labels of all products well to check that they are quality without added sugars or other substances. Aloe juice must be of high quality and free of artificial additives to be effective.
Below I point out two excellent products for safely taking aloe:
Dynamic Health, Organic Aloe Vera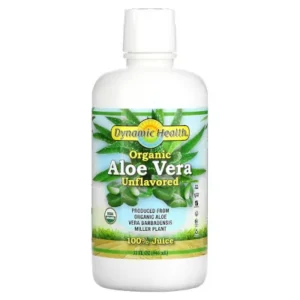 Another product with aloe vera that also contains other functional plants:
Herbal Answers, Inc, Herbal Aloe Force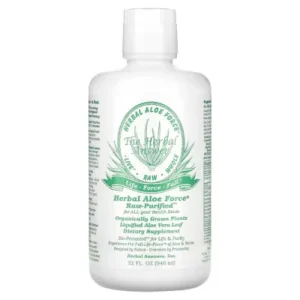 ---
My experience with aloe juice for gastritis and colitis.
For years I suffered from very severe gastritis with really disabling symptoms such as unbearable sharp pain, abdominal tension, nausea but especially the feeling of stomach lesions and reflux.
The triggers, in my case, have always been emotional tension but also the use of medications particularly at one time for the use of tetracyclines and painkillers.
I have tried every kind of preparation to protect the mucosa of the stomach and intestines on the market but never had any results.
After reading and delving into what benefits aloe vera juice could give me, I finally tried it and immediately felt the difference; it was only thanks to aloe gel juice for internal use that my stomach began to recover davero, where proton pump inhibitor drugs such as homeoprazole or the usual Maalox had failed-and made it worse.
Recent studies have also evaluated its use for symptom reduction in cases of muscle system disorders and fatigue.
We will return to this product soon by analyzing its other healing properties, particularly its immunomodulating effects on the immune system.
---